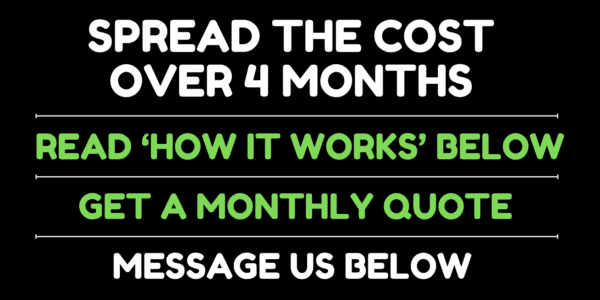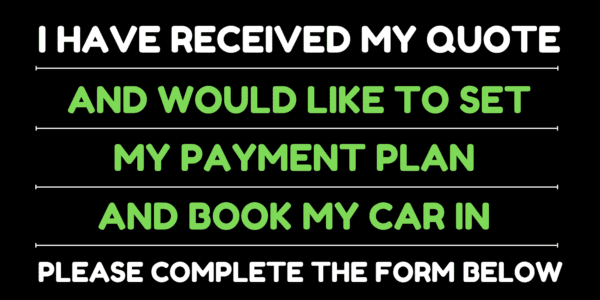 We have partnered with 'PAYMENT ASSIST' who have over 500,000 customers using their services. They specialise in short term auto related loans.
How does it work?
When you are ready to book fill in the form above. When we receive your details we will send them to Payment Assist. Payment Assist will send you a link via text and email to pay just 25% now. This 25% payment also acts as your booking deposit. You will also be setting up your direct debit of 3 monthly payments each of 25% which will be collected via your debit card. The link sent to you will expire after 24 hours so please complete asap as your booking is only confirmed when payment is made. Payment Assist will notify you via email 7 days before a payment is due, and then when payment has been successfully collected, or in the unlikely event of a payment failing.
Please note – Credit card payments are NOT supported.
Frequently asked questions
Q. Does Payment Assist accept all payment cards for the deposit?
A. Payment Assist accept all Visa debit cards (97% of the debit cards issued in the UK are Visa debit). Payment Assist accept Mastercard debit cards issued by the mainstream banks. Payment Assist do not accept Pre-Paid debit cards or credit cards. Payment Assist do not accept banks which don't allow recurring payments to be set up on their debit cards (because this prevents Payment Assist from being able to collect future payments).
Q. Can I run two Payment Assist Plans at the same time?
A. Yes you can.
Q. Can I pay my Payment Assist loan early?
A. Yes, there are no costs involved in paying off early.
Q. Can I add more costs to my existing Payment Assist Plan?
A. No, a new one has to be set up, as you will only have signed for the original
Q. Is a credit check required?
A. Under £1000 no credit checks are carried out so no checks will appear on your credit record. 98% of requests are approved, Payment Assist simply check you have the initial 25% of funds available on your debit card, and check the address your debit card is registered to matches the address of the payment plan - no footprint is left on your credit report, and this check usually only takes a few seconds.