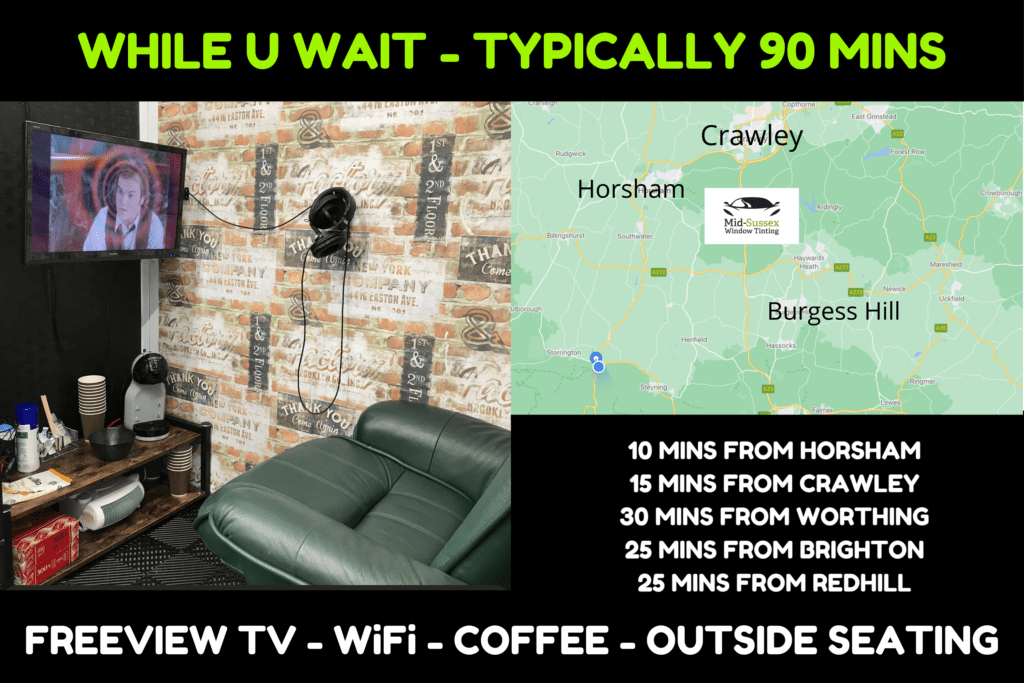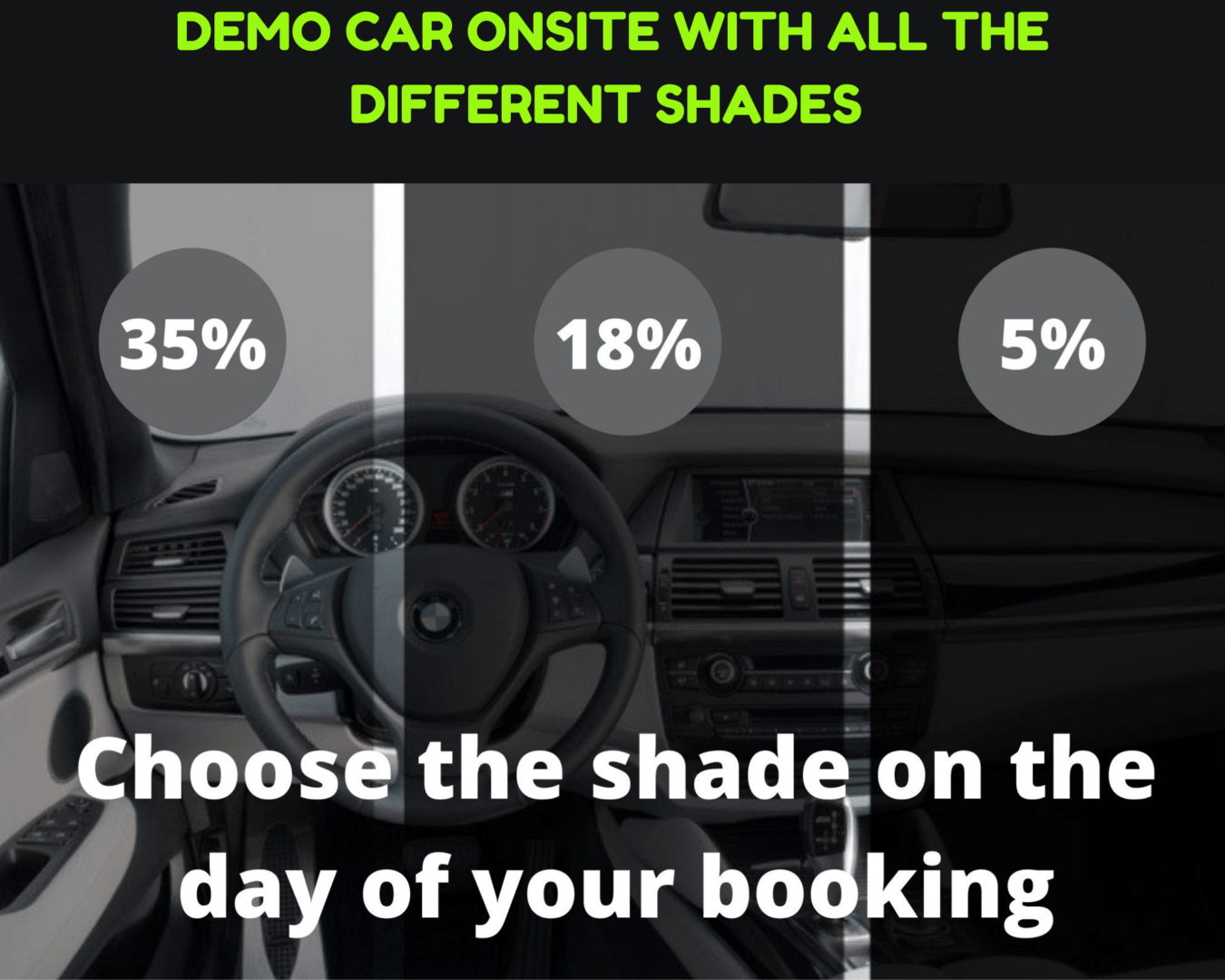 Supply and fit tinted window film to all rear side windows + rear screen £195 (or £67.50 followed by 3 monthly payments of £42.50 – available at checkout) – While you wait or drop off.
Typical mid size suv or 4×4 cars: Citroen C4 Picasso / Ford KUGA / Peugeot 3008 / Renault Kadjar / Nissan Qashqai / Hyundai Tucson / Volvo XC40 / Alfa Stelvio / Vauxhall GrandlandX / Honda CRV, HRV / Mercedes GLA / KIA Sportage, Sorento / MG HS, ZS / BMW X1, X2, X3, X4 / Audi Q2, Q3, Q4 / Volkswagen Tiguan / Seat Arona, Ateca, Caddy Maxi / Skoda Karoq. All "Mid Size SUV/4X4'S" of a similar size.
Fitting time | 2 hrs
Cost £195 | Less £25 booking deposit | Balance to pay on the day £170 (cash or card)
Front drivers and passenger window tinting: £125 (very light up to 70% – 99UV protection and reduces sun glare). £25 discount available and option to add this job in the booking process.
Experts in Vehicle Window Tinting
Welcome to Mid Sussex Window Tinting
We offer a full line of automotive window films designed to provide the custom look you desire, no matter what vehicle you drive.
Our professional grade automotive window films help protect fabric and leather interiors from sun fading and deterioration. In addition, they add a degree of safety by helping to hold broken glass in place in the event of an accident or vandalism.
Our non-metallized Quick Dry films do not affect cars with embedded antennas, cellular and GPS systems.
Mid Sussex Window Tinting are industry professionals with 200+ 5 star Google reviews. We offer a lifetime ownership warranty to give you the peace of mind that comes from knowing you've made the right choice.
Additional booking information
Choose the film shade on the day of your booking (Limo 5%/18%/35%/70%).
Lifetime ownership warranty on both film and installation.

Drop off or while u wait - TV, WiFi and coffee.
You will receive an email confirming your booking. Two days before your booking date we will text you with some helpful details (ie directions etc).

All appointments are subject to approval as there is a VERY limited number of vehicles we do not tint. This is rare and if it does happen we will contact you immediately and send an instant refund. Similarly if you have chosen the wrong category for you car we will contact you to advise of the error and confirm if you would still like to continue with the booking.